Social Change Fellowship
Get the support you need to accelerate your impact and drive positive social change in Australia.
What is the Social Change Fellowship?
The Westpac Social Change Fellowship is an incredible opportunity for social entrepreneurs to spend time investing in their skills, leadership capabilities and networks. A truly bespoke offering, the fellowship is completely tailored to the individual and is designed to offer experiential learning opportunities that will help you drive sustainable positive change in Australia.


Our fellows receive funding to invest in their professional development not their organisation. That's because we believe in the power of passionate individuals to drive genuine change and aim to build a community of socially responsible leaders who can create a brighter future for all.


Whether you're looking to expand your networks, explore global best practices or build your leadership capacity, we'll help you curate a development plan that supports you.
Here's what you'll get 
Up to 10 Social Change Fellowships are awarded each year. 
Should you be chosen, you'll get access to:

Generous personal development funding
Receive up to $50,000 for your personal development including  study tours, short courses, conferences, coaching, overseas learning experiences and more.

Leadership coaching
Accelerate your growth with our bespoke leadership program which includes a 4-day residential experience, plus online group coaching and capacity building sessions throughout the year.  
W100 Scholars Network
Connect with an inspiring network of like-minded game-changers, achievers and believers across all five Westpac scholarship streams and attend exclusive events like the Westpac Scholars Summit held in Sydney. 
Become a Westpac Social Change Fellow
Applications are now closed for 2024
Ready to invest in yourself and scale your impact? Register your interest and we'll be in touch.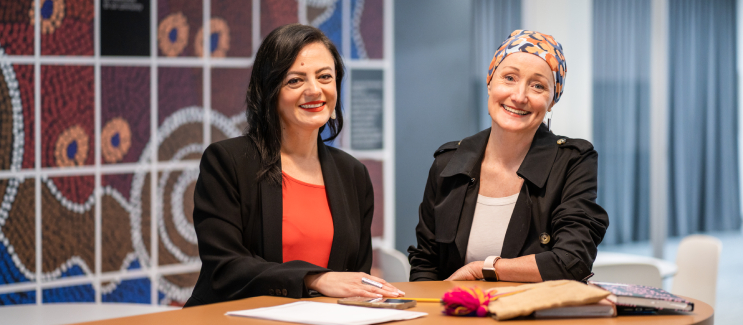 2024 applications open
Monday 3 July 2023
Online Information Session
12:00pm AEST, Tuesday 18 July 2023
2024 applications close
5:00pm AEST, Thursday 10 August 2023
National Assessment Centre in Sydney
13 - 14 November 2023
Notification of outcome
December 2023
Group Leadership Residential
18 - 22 February 2024
Scholars Summit
25 - 26 March 2024
Eligibility requirements, funding guidelines and FAQs
Who can apply?
We're looking for purpose driven individuals committed to driving positive change. To be eligible to apply you must:


Be over the age of 18.
Be an Australian Citizen or Permanent Resident.
Be leading an existing social change initiative to address a clearly defined social need in an Australian community at a local, state or national level.
Seek funding for your personal development and learning.
Be able to demonstrate support from the community that your initiative is seeking to benefit.
Be able to demonstrate that your proposed personal development will directly benefit your ability to deliver and lead your initiative.
Be able to demonstrate how your initiative is an innovative approach to the social problem you are trying solve.
Be able to provide contact details for a community referee and an expert referee who are familiar with your work and will support your Fellowship application.
Be able to complete the Fellowship in the award year.


Please note: only one individual per organisation can receive a Westpac Social Change Fellowship in each application year if the organisation has less than fifty employees.
Your application will be assessed by Westpac Scholars Trust to ensure all eligibility requirements are met. Initial shortlisted candidates are then asked to submit a video interview to our Regional Panel before finalists attend an in-person interview conducted by our National Selection Panel in Sydney.
Social Change Fellowship Selection Panel
The National Selection Panel comprises a group of senior sector leaders and changemakers, past scholars and Westpac executives who will decide on the final selection of our Westpac Social Change Fellows through a rigorous selection process.

Chair, Milkcrate Theatre and former founding Chief Executive Officer of the Westpac Scholars Trust

Susan is a well-respected leader with an executive career that has spanned over 30 years in the financial service and philanthropic industries in Europe, Pacific and Australia. She has held leading roles across finance, philanthropy, treasury and sales. Susan was formerly Chief Executive Officer of RAMS Home Loans, Chief Executive Officer of the Westpac Foundation and the founding Chief Executive Officer of the Westpac Scholars Trust.
Susan has held a number of Board positions and is currently the Chair of Milk Crate Theatre. She is a Chartered Accountant, member of the Australian Institute of Company Directors and holds a bachelor's degree in Economics from the University of Sydney.
"One of the areas we focused on at my Westpac Leadership Residential was systems change and systems thinking. I thought my workmates and I were just a bunch of former inmates doing fitness and using it as a vehicle to resonate with others in prison, but we weren't really thinking about the bigger picture. I never would have expected we could have such big input into changing the justice system in Australia."
Joe Kwon
2022 Westpac Scholar
Meet some of our Social Change Fellows
Check out our scholarships