Research fellowship
Get the support you need to bring your research to new heights and influence positive change as an early career researcher.
What is the Westpac Research Fellowship?
The Westpac Research Fellowship supports early-career researchers who are looking to fast-track their trajectory and create positive change in Australia. Working together with some of the best universities in the country, the program is highly competitive as we invest in the brightest, most innovative early career researchers committed to making a difference.
Our program provides up to five years of funding for postdoctoral research projects in areas relating to sustainability, technology and innovation, social change and Australia's relationship with Asia. Our aim is to help create a brighter future for Australia by supporting research in areas we believe are critical to the prosperity of the country.
Our Research Fellows also receive mentorship, professional development opportunities and access to exclusive networking events with senior business leaders and industry-based experts.
Here's what you'll get 
Two Research Fellowships are awarded each year. 
Should you be chosen, you'll get access to:

Flexible funding
Receive crucial financial support for your research project with a minimum of $400,000 over 3 - 5 years. This funding can be attributed toward your salary, as well as learning and development experiences, including overseas travel. Our financial support can also be combined with funding from other awards.

Leadership development
Propel your career with our bespoke leadership course and personal development program. This program includes a leadership 360 review and other online training to accelerate your career and help you get ahead in academia and industry.
Networking 
Gain access to Westpac's senior business leaders and industry experts to ensure the right collaborative opportunities come your way. You'll also have the opportunity to connect with an inspiring network of like-minded game-changers, achievers and believers across our five Westpac scholarship streams and attend exclusive events like the Westpac Scholars Summit held in Sydney.
Become a Westpac Research Fellow
Applications are now closed for 2024
Ready to take your research project to new heights? Register your interest and we'll be in touch.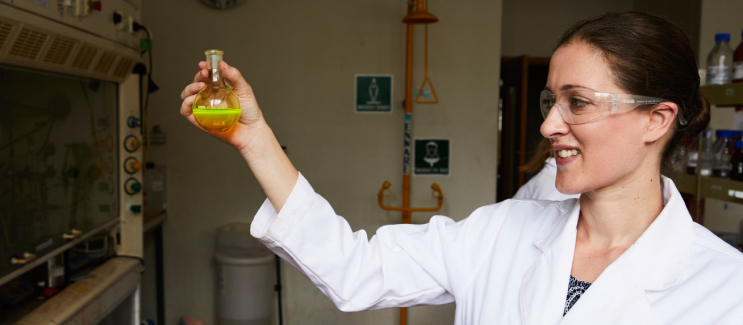 2024 applications open
Wednesday 5 July 2023
Online Information Session
2:30pm AEST, Thursday 10 August 2023.
2024 applications close
5:00pm AEST, Monday 4 September 2023
University shortlisting
26 September – 13 October 2023
National Assessment Centre in Sydney
5-6 December 2023
Notification of outcome
December 2023
2024 Scholars Summit
25-26 March 2024
Your application will be reviewed by Westpac Scholars Trust to ensure you meet the relevant eligibility criteria. You will then be asked to complete an online assessment, which will be submitted, along with your full application to your host university for further analysis. You may be asked to interview at this stage, before up to two candidates per university are shortlisted to attend the Westpac Scholars Trust National Assessment Centre in Sydney.
At the National Assessment Centre, you will be interviewed by our National Selection Panel. The panel will comprise 10 senior industry, academic and research representatives, who will select up to two 2024 Westpac Research Fellows.
Research Fellowship Selection Panel
The National Selection Panel comprises senior industry and academic leaders responsible for the final selection of Westpac Research Fellows and Future Leader Scholars. Through the rigorous selection process, the Panel is dedicated to recruiting Australia's best and brightest leaders, innovators and pioneers from all walks of life.

Provost, The University of Queensland
Professor Aidan Byrne was appointed Provost at the University of Queensland in 2016. He was previously the Chief Executive Officer (CEO) of the Australian Research Council from 2012 to 2016. Prior to this, Professor Byrne was the Dean of Science and the Director of the Australian National University (ANU) College of Physical and Mathematical Sciences. He has a wealth of industry knowledge and expertise particularly in the Physical and Mathematical Sciences and Engineering.
Professor Byrne completed a BSc and MSc degrees at the University of Auckland before commencing a PhD degree at the ANU in 1981. Following the completion of his degree at the Department of Nuclear Physics, he held positions with the University of Melbourne and spent over two years in Bonn, Germany as a von Humboldt fellow. He returned to the ANU in 1989 as a Research Fellow and in 1991 commenced a joint appointment between the Department of Physics, in the Faculty of Science and the Department of Nuclear Physics, Research School of Physical Sciences and Engineering. He was Head of the Department of Physics from 2003 to 2007. His research interests involve the use of gamma-rays as probes to determine the structure of heavy nuclei and the examination of the atomic level structure of materials (especially semiconductors). He has published over 200 papers.
The Westpac Research Fellowship is offered at four leading Australian universities:
The Australian National University

The University of Melbourne

The University of Queensland

The University of Sydney
Your proposed program of study can be in any field of world class standing at one of these universities and must be relevant to the Trust's focus areas: Australia in Asia, Thriving Tech Sector, an Inclusive Australia and Sustainable Futures.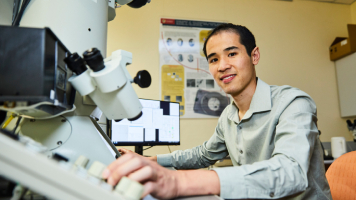 "The Westpac Research Fellowship is unlike any other funding scheme. In addition to the direct research support, I have gained so much from Westpac Scholars Trust's focus on developing my leadership capabilities and support networks. These skills will help me to deliver impactful research throughout my entire career, well beyond the duration of the fellowship."
Dr Yu Heng Lau
2020 Westpac Scholar
Some of our Research Fellows
Check out our scholarships