Asian Exchange Scholarship
If you're looking to forge new links between Australia and Asia, we're here to help.
What is the Asian Exchange Scholarship?
The Westpac Asian Exchange Scholarship is a remarkable opportunity offered to passionate and curious individuals looking to expand their worldview, embrace new perspectives and help build stronger ties between Australia and Asia. Our Asian Exchange Scholars receive funding to undertake studies in a selected destination in Asia for up to two semesters. This funding supports travel, study and living expenses as scholars immerse themselves in the cultural, social and political experiences the region has to offer.


Scholars can undertake studies in mainland China, Hong Kong, Singapore, Japan, South Korea and Taiwan, provided there is an exchange agreement in place between their university and the host institution in Asia.
Here's what you'll get 
Up to 36 Asian Exchange Scholarships are awarded every year. 
Should you be chosen, you'll get access to:

Generous funding
Receive $12,250 in financial support for your exchange in Asia and to participate in our Leadership Development Program. This funding can be put toward travel, living and study expenses such as flights, accommodation, food and textbooks.

Leadership development
Build leadership skills, learn about the Asia region and practice cross-cultural communication in our weeklong leadership residential in Singapore. You'll be joined by other scholars from across Australia before your exchange begins.
W100 Scholars Network
Connect with an inspiring network of like-minded game-changers and achievers across all five Westpac scholarship streams and attend exclusive events like the Westpac Scholars Summit held in Sydney. You'll also have the opportunity to participate in mentoring as part of the W100 Network.
Become an Asian Exchange Scholar
Applications are now closed for 2024
Ready to take your tertiary studies to the next level? Register your interest and we'll be in touch.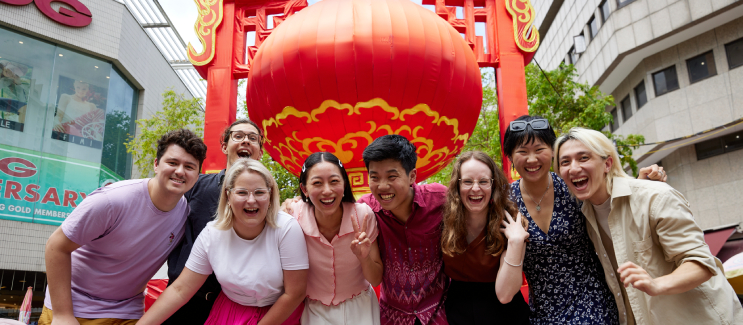 2024 applications open
Wednesday 4 October 2023
Online Information Session
5:00pm AEDT, Wednesday 18 October 2023. Register for the online info session now.
2024 applications close
5:00pm AEDT, Monday 4 December 2023
University shortlisting
6-19 December 2023
National Selection Panel Assessment Period
1-15 February 2024
Notification of outcome
February - March 2024
Scholars Summit
25-26 March 2024
Eligibility requirements and FAQs
Who can apply?
We're looking for Australia's best and brightest. To be eligible you must:
Be an Australian citizen or permanent resident.
Be studying full-time at one of our 14 participating Australian universities.
Be an undergraduate student (including Honours students) enrolled in second year or beyond when commencing the exchange.
Hold a minimum of a credit average.
Be intending to complete a university approved exchange program for one to two semesters in mainland China, Hong Kong, Singapore, Japan, South Korea or Taiwan, pending no travel restrictions.
Be intending to commence exchange in semester 2, 2024, for the start of semester at your host university in Asia, pending no travel restrictions. Please note, most universities in our selected destinations refer to this as the 'Fall semester'.
All fields of study are eligible.
The Westpac Asian Exchange Scholarship is offered at fourteen leading Australian universities:
Australian National University
Monash University
Murdoch University
Queensland University of Technology
RMIT University
University of Adelaide
University of Melbourne
University of New South Wales
University of Sydney
University of Queensland
University of Tasmania
University of Western Australia
University of Wollongong
Western Sydney University.


Your proposed program of study can be in any field.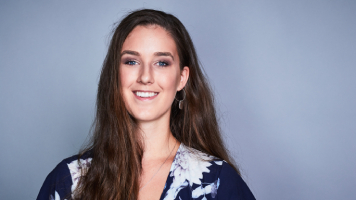 "I grew so much from my Westpac Asian Exchange experience; it has given me a lifetime of funny stories, bucket-list worthy experiences, lifelong friends, and rewarding exposure to other cultures."

Caitlin Dempsey
2019 Westpac Scholar
Meet some of our Asian Exchange Scholars
Check out our scholarships